With inflation spiking in 2021, the ongoing surge of the COVID Omicron virus and a continuing supply chain crisis, both buyers and sellers are actively monitoring interest rates and lending trends to understand the impact on the real estate market in 2022.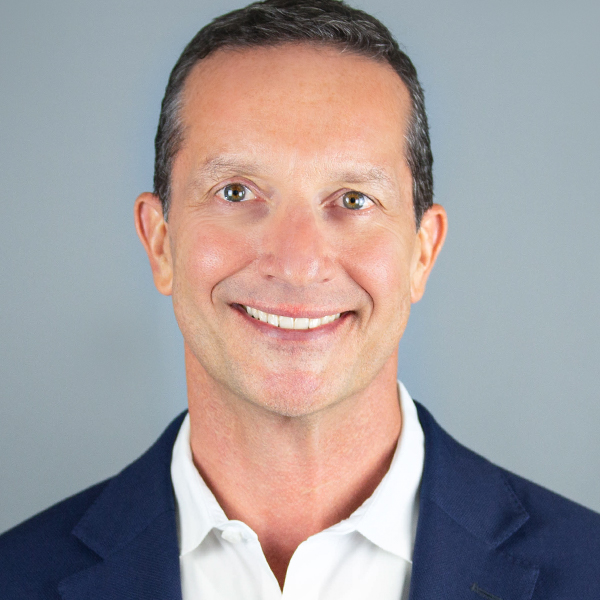 To stay informed and help advise our clients, we recently sat down for a Q&A session with Tan Tundaor, Senior Loan Officer at Atlantic Coast Mortgage. Tan is one of our favorite lending partners, with over 20 years of experience in real estate and lending. Tan lives in Leesburg with his beautiful wife and two wonderful children. Originally from Pittsburgh, PA, Tan went to Pennsylvania State University and, after graduation, spent a few years traveling and teaching English as a second language in Istanbul, Turkey. He loves road and gravel cycling, reading sci-fi and detective fiction, gardening, and playing the piano. He is fluent in Turkish and loves to travel.
Tan, what is your general outlook on rates in 2022?
Industry-wide sentiment is that we will see a modest increase in mortgage rates this year, most economic experts expect that we will reach the mid to upper 3% range by the third quarter of 2022. Mortgage rates have been artificially low due to the government's mortgage backed security buying program and the Fed's ever steady message the past few months is that they will begin "tapering" or decreasing their mortgage bond buying which should lead rates to adjust upward. However we have seen numerous unexpected changes to mortgage rates the past two years with COVID and it's economic impact front and center. The bottom line is that no one has a crystal ball and the best interpretation is that mortgage rates are still at historically low levels and present fantastic opportunities for real estate purchases.
Where are rates today — both historically and with regard to recent history?
Starting the New Year we are seeing most conventional (non-government) 30-year mortgage rates hover in the low 3s and government products such as VA and FHA still sitting sub-3%. While rates around the 3% range are certainly higher than in the solid mid-2% range we saw much of the past two years they are still historically lower than most recent years. For example, in 2020 the average conforming rate per Freddie Mac's weekly survey was 4.690%, in 2000 it was 8.050% and in 1990 10.130%. As recently as late 2018 we saw average rates close to the 5% mark with some programs and housing rates over 5%. Here is a great example showing the difference between historical interest rate averages:
https://report.mortgagecoach.com/#4f091a17-2f4d-497c-a5d1-e6cd66d5875a
Given recent signs of inflation, how likely do you think it is that the Fed makes significant moves in 2022 to raise interest rates?
A common misconception is that the Federal Reserve sets mortgage rates. The Fed does not set mortgage rates, they control short-term interest rates which institutions use to lend each other money overnight (short-term). The Feds interest rate policies are in reaction to broad movements in the overall economy. Mortgage rates are long-term interest rates set by investors and while they do rise and fall with the same economic influences, there is not a one to one correlation. Inflation is by far the #1 economic concern at the years start. At the beginning of 2021 inflation was forecasted to end around 2% by year end, instead we are close to the 7% mark. The Fed has had a more direct involvement in mortgage rates with it's mortgage backed security (bond) buying the past couple of years. With the Fed repeatedly announcing that they will be "tapering" or decreasing their bond buying efforts the mortgage market has frequently reacted and already priced in the anticipated Fed strategy.
What are the best programs or products you know about that people aren't taking advantage of?
There is not one best program or product in the mortgage world – a good lender will explore all options available and assist a homebuyer in determining the best mortgage program for their specific wants and needs. I frequently have potential buyers contacting me saying "my dad says I should get an FHA loan" or " I was told I needed 20% saved to qualify for a mortgage." The truth is that there is frequently more than one mortgage option for a specific buyer and home. It is much better for a homebuyer to get a pre-approval consultation with a good lender and instead of focusing on a specific product or program identify their wants and needs and let the lender research and present viable options. The biggest news with programs and products coming into the new year are the recently announced minimum loan amounts. The Federal Housing Finance Agency (FHFA) has announced the 2022 conforming loan limits and they are even higher than anticipated. This is great news for homebuyers and homeowners, pushing up the loan amounts for a conventional, conforming purchase or refinance loans (conforming to Fannie Mae/Freddie Mac guides). The 2021 maximum conforming limit of $548,250 has been upped to $647,200 and the high-balance limit increased from $822,375 to $970,800. What does this mean? In most counties in the U.S. a first-time buyer can purchase a home with as little as a 3% down payment and a sales price of $667,216. The high-balance increases which covers most of the Washington DC Metro area (we are considered a "high-cost" area, who would have thought?) allow a 5% down payment up to a $1,021,894 sales price. 10% to $1,078,666; 15% to $1,142,117 and 20% up to $1,213,500. While we have had smaller down payment options in the million-dollar range the conforming loan limits allow an easier underwrite, lower acceptable FICO scores, higher DTI and lesser savings/reserve requirements than most non-conforming (jumbo) mortgage loan. Here is an example of buying scenarios with the new 2022 loan limits:
https://report.mortgagecoach.com/#dd636d55-a806-4465-94a0-dbb674a4587e
For
consumers contemplating a home purchase in 2022, what steps would you recommend to get ready for the mortgage application process?
It does not matter the year, the first step should always be to speak to a mortgage lender and "get pre-approved." This has been especially important these past years with the low housing inventory and increased housing demand. To be a competitive buyer in this market it is critical to have a pre-approval in place so that when the perfect house does come up for sale one is able to act as quickly as needed. Sellers have been setting the timeline and rules and if a buyer isn't ready to act they may lose the house. While the pre-approval application is a standard process the documentation required for every home shopper may differ. Recently I had two phone calls late on a Sunday afternoon, both from trusted Realtor partners, both had shown homes to buyers without a mortgage pre-approval. Both homes for sale also had contract offer deadlines the following morning. One was a first-time buyer, W-2 salaried Loudoun County teacher with good credit and assets. The pre-approval process was a quick, we were able to generate a pre-approval letter within hours, the Realtor submitted their offer and they won the house. The other buyer was self-employed and owned investment properties in addition to their primary home. In addition to the general application for the pre-approval the buyer's recent tax returns, K-1s and investment property documentation were needed. When asked the buyer responded "I cant get that stuff together until I talk to my accountant tomorrow." We were not able to process the pre-approval, the buyer was not able to submit their offer and subsequently lost the house. Moral of the story, get pre-approved!
Many thanks to Tan for sharing his expertise and insights heading into 2022. Feel free to contact Tan directly with any questions you might have or to begin that critical pre-approval process.
Tan Tunador
Sr. Loan Officer | NMLS ID #1166669 The Tunador Group at Atlantic Coast Mortgage, LLC.
(703) 328-0628 | tan@acmllc.com