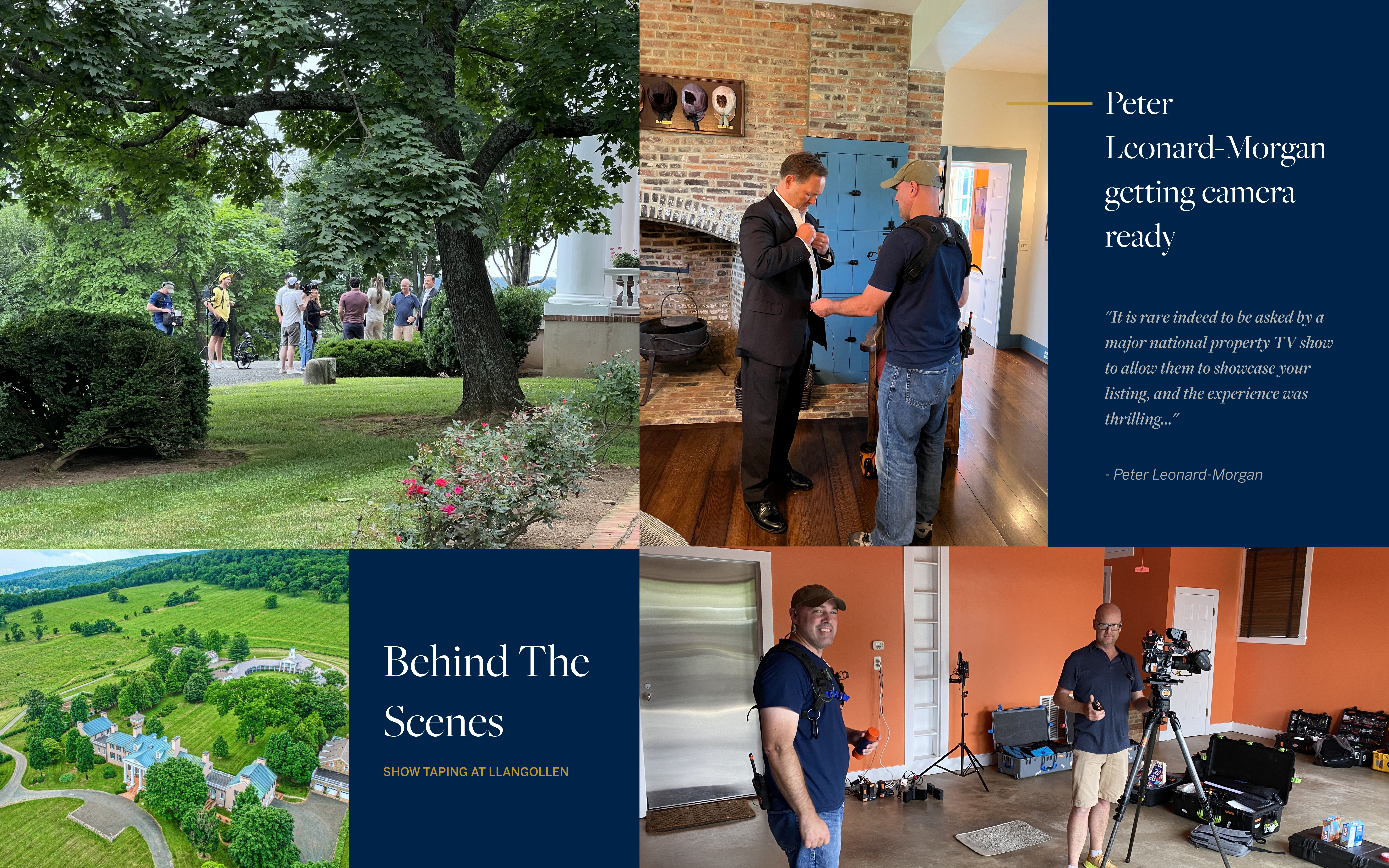 Llangollen is an extraordinary home and many have taken note of the beauty and history it has to offer. The attention the property has opened new doors to new experiences not only for our brokerage but the listing agent of this property, Peter Leonard-Morgan. Recently Peter had the opportunity to be part of television show taping featuring Llangollen.
Here are some sneak peeks from behind the scenes!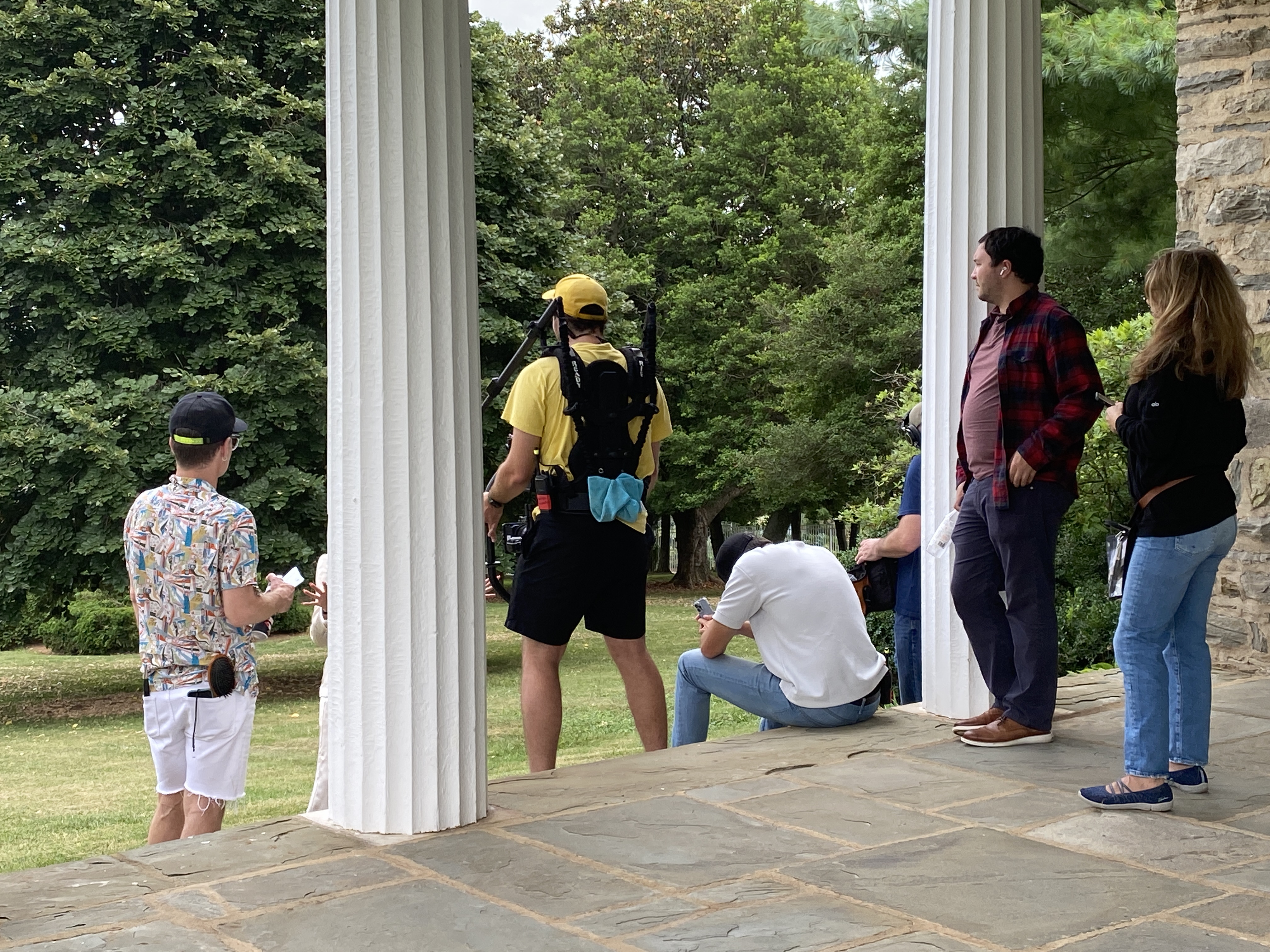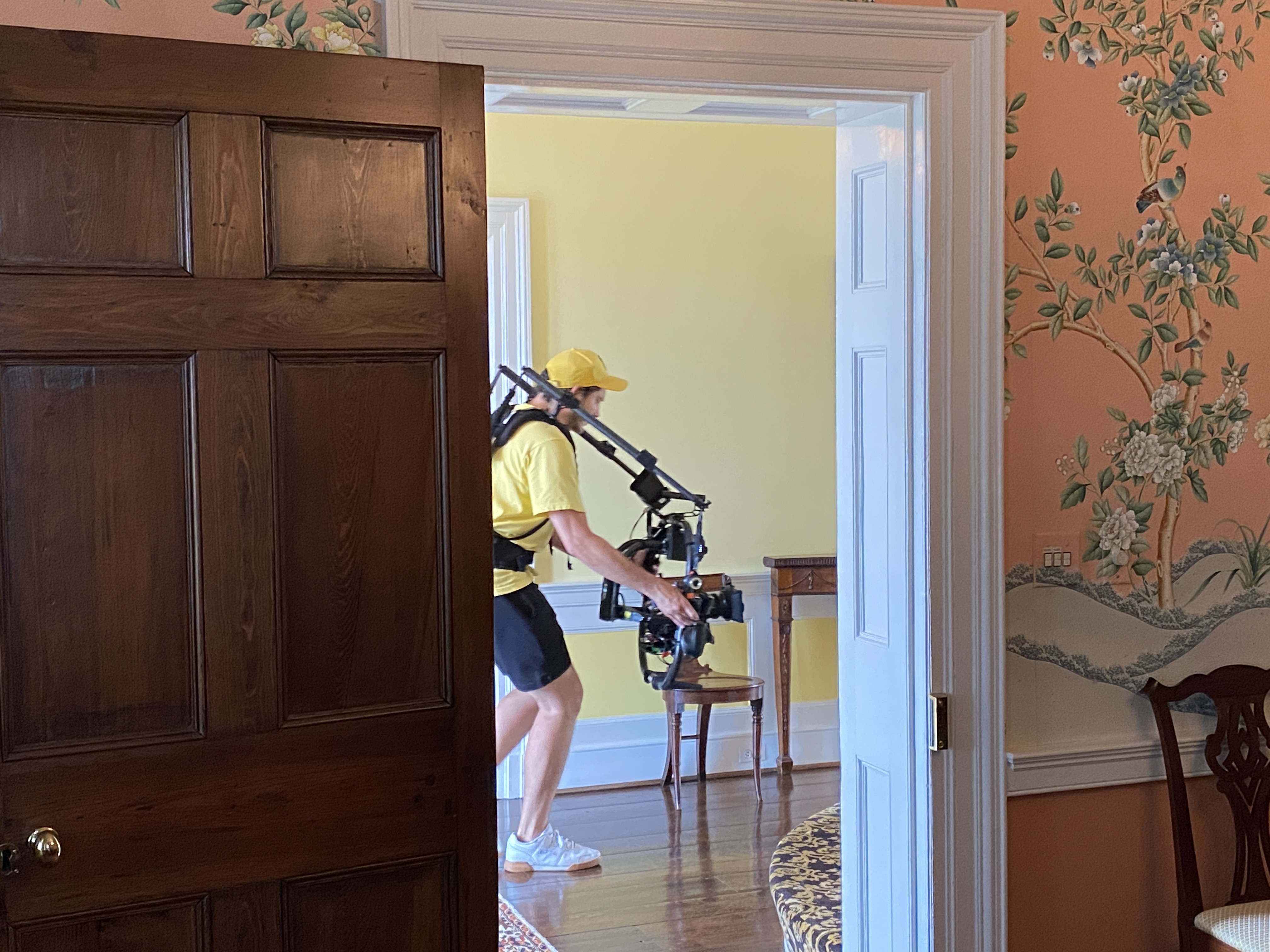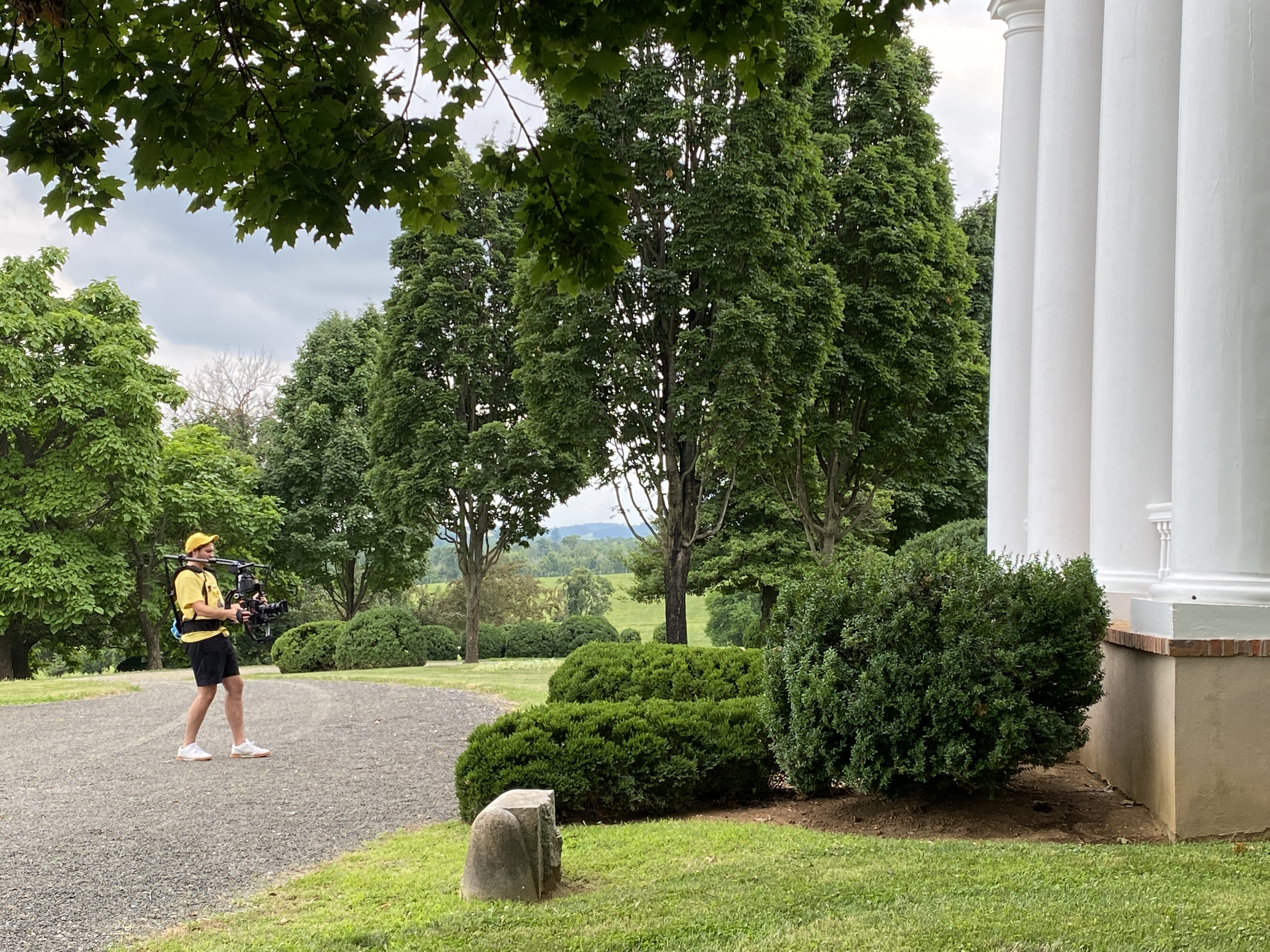 "It is rare indeed to be asked by a major national property TV show to allow them to showcase your listing, and the experience was thrilling. The professionalism and detail oriented approach demonstrated by the crew and presenter was eye opening, and I expect the finished product will showcase Llangollen beautifully."
– Peter Leonard-Morgan
STAY TUNNED
As we get closer to the air date we will share more information on where you can watch it and when!